Device Type:
SmartPhone
Launch Date:
September 2013
Features
Software:
Android 4.3 (JellyBean)
Storage:
16GB/ 32GB/ 64GB
Hardware:
LTE: 2.3GHz quad core
3g: 1.9GHz octa core processor (A15 1.9 GHz and A7 1.3 Ghz)
Display:
5.7 inch (144.3mm), Super AMOLED
Camera:
Rear Camera: 13MP, Front Camera: 2MP
Battery:
3200 mAh
Other Features:
Stylus (S Pen), MHL TV Out, Infrared Port, MHL TV Out, Corning Gorilla Glass 3, Samsung Knox
Samsung Galaxy Note 3 N9005 Technical Specifications
Display
Size:
5.7 inch (144.3mm)
Protection:
Corning Gorilla Glass 3
Misc:
Super AMOLED 1920 x 1080 pixels (Full HD) Corning Gorilla Glass 3 16:9 aspect ratio
16M colors
Hardware
CPU:
LTE: 2.3GHz quad core
3g: 1.9GHz octa core processor (A15 1.9 GHz and A7 1.3 Ghz)
Internal Memory:
16GB/ 32GB/ 64GB
GPU:
Adreno 330 (3G/LTE Version)
Mali T628 MP6 (3G Version)
Card Slot:
Dedicated microSD Card Slot expandable upto 64GB
SIM:
Micro SIM
Software
Software:
Android 4.3 (JellyBean)
Network
Network:
2.5G (GSM/ GPRS/ EDGE): 850/ 900/ 1800/ 1900 MHz
3G (HSPA+ 42Mbps): 850/ 900/ 1900/ 2100 MHz
4G (LTE Cat 4 150/ 50Mbps): up to 6 different band sets (Dependent on market)
Body
Dimensions:
151.2mm x 79.2mm x 8.3mm
Weight:
168g
Colour:
Classic White, Jet Black, Blush Pink
Connectivity
WiFi:
802.11 a/b/g/n/ac (HT80), 2.4GHz/ 5GHz, WiFi Direct
Bluetooth:
v4.0 (LE)
USB:
microUSB v2.0, USB Host
NFC:
Yes
Radio:
No
Audio
Speaker:
Loudspeaker present
Audio Port:
3.5mm jack
Rear Camera
Resolution:
13MP
Video:
2160p @30fps (UHD - 3G/LTE Version only), Smooth Motion - 1080p @60fps (Full HD - 3G and 3G/LTE Version), Slow Motion (720p @120fps - HD)
Features:
BSI sensor (for better low light images), Auto Focus, Smart Stabilization, Zero Shutter Lag
Camera Mode - Drama Shot, Sound & Shot, Animated Photo, Eraser, Best Photo, Best Face, Beauty Face, HDR (High Dynamic Range), Panorama, Sports, Golf, Surround Shot, Live Effect
Dual Camera: Dual Shot/ Dual Recording/ Dual Video Call
Front Camera
Resolution:
2MP
Features:
1080p @30fps, Digital Zoom, Smart stabilization
Maps
A-GPS
GLONASS
Sensors
Accelerometer
Digital Compass
Proximity Sensor
RGB Light Sensor
Gyroscope
Barometer
Temperature and Humidity Sensor
Hall Sensor
Geomagnetic Sensor
Gesture Sensor
Battery
Capacity:
3200 mAh
Misc:
Removable
Specific Absorption Rate - SAR
0.94 W/Kg (Head)
1.07 W/Kg (Body)
Other Features
S-Pen Optimized Features:
Air Command: provides access to the following functions:
Action Memo: allows users to handwrite a note and automatically execute a function or convert that handwritten information into formatted content. Action Memo can instantly initiate a call, add to contacts, look up an address on a map, search the web, save a task to a to-do list, and more
Scrapbook: enables users to organize or track down content and information from various sources including the web, YouTube and Gallery in one place so that users can easily look back at collected content all at once. When users save content for future use, Scrapbook also collects source materialor URLs allowing them to easily refer back to the original source.
Screen Write: This feature captures the full screen image of the current page on the device and allows users to write comments or additional information onto the captured image
S Finder: allows users to expansively search for content on their device regardless of the type. By putting in keywords or filters such as date, location and content type, users can search related documents, events, communication threads and the Help page all in one place. In addition, users can also search for hand written content in their Notes and memo applications, as well as symbols and formulas
Pen Window: allows users to use the S Pen for drawing sketches and writing notes and also for opening a small application window for a multitasking experience. Simply by drawing a window of any size, anywhere on the screen, users can easily and quickly open another application window such as YouTube, calculator or Browser without pausing current activity on the screen
S Note: allows users to write, organize, edit and browse notes with a user friendly interface and the Easy Chart feature. It can also be synced with Evernote or a Samsung account and be enabled for accessing and viewing from different devices
Easy Clip: allows users to roughly draw around the desired image and then it converts that content into a more precisely cropped image
My Magazine: provides a personalized news, social media, entertainment and in the moment content experience. Developed through a partnership with Flipboard, it offers an integrated content in a modern and dynamic magazine style layout
Multi Window: users can toggle between applications without closing the window or opening a new page, allowing for enhanced productivity and collaboration across programs. Users can also run one application in two windows at the same time. For instance, users can read the news in one browser while conducting a web search in another, or send an instant message through ChatON to a friend while reading a message from another friend
Drag and Drop mode: from within the Multi Window, users can easily drag and drop content such as a text or image from one window to the other in an instant
Samsung Knox: Allows users to run and store security sensitive applications and data inside a protected execution environment called container. The security inside the container is strengthened by system level protection of Samsung Knox against malware and phishing attacks as well as hacking attempts on physical devices when devices are stolen or lost. For instance, important personal pictures or video can be stored in the container with no worries for data leakage due to hacking. In addition, users may choose to store enterprise applications and data such as corporate email, contacts and calendar and allow the IT department to manage the container through EAS (Exchange ActiveSync Server). These features make the Galaxy Note 3 a device for BYOD (Bring Your Own Device to work)
Find My Mobile: allows users to disable the phone when it is stolen or lost. With the enhanced user authentication, the technology prevents stolen mobile phones from being reset to factory settings and allows users to remotely track or erase the data from their lost or stolen mobile phones
Direct Pen Input
Group Play: Share Music, Share Picture, Share Video, Share Document, Play Games
Story Album, S Translator
Samsung Smart Scroll, Samsung Smart Pause, Air Gesture, Air View
Samsung Apps, Samsung Hub, ChatON (Voice/ Video Call, Share screen, 3-way calling), Samsung WatchON
S Voice Hands Free, S Health
Samsung Adapt Display, Samsung Adapt Sound
Auto adjust touch sensitivity (Glove friendly)
Samsung Link, Screen Mirroring
Safety Assistance
Google Mobile Services: Chrome, Search, Gmail, Google+, Maps, Play Books, Play Movies, Play Music, Play Store, Hangouts, Voice Search, YouTube, Google Settings, Play Games, Messenger
Smartphones
Cellphones
Mobiles
N9000
N9005
Samsung Galaxy Note III
N9002
N 9000
N 9005
N 9002
Please enter your comment here
Related Devices
Samsung Rex 60 GT-C3312R
Proprietary OS 30MB 2.8 inch, TFT LCD, R Type 1000 mAh Li-ion Battery Features: Removable Feature Phone, TouchWiz UI, Dual SIM, FM Radio with Recording
Read More...
---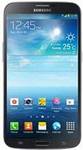 Samsung Galaxy Mega 6.3 I9200
Android Jelly Bean (v4.2) 8GB/ 16GB, RAM: 1.5GB Qualcomm Snapdragon 400 1.7GHz Dual Core Processor 6.3 inch (159.7 mm) Super Clear LCD 3200 mAh Li-ion Battery Features: Removable Air
Read More...
---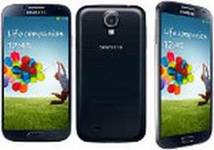 Samsung Galaxy S4 I9505
Android 4.2.2 (JellyBean) 16GB/ 32GB/ 64GB, RAM: 2GB Dual Channel/ LPDDR3 1.9GHz Quad Core Krait 300 Processor 5.0 inch, Super AMOLED 2600 mAh Li-ion Battery Features: Removable, USB Chargeable
Read More...
---
---