Device Type:
Digital Camera
Launch Date:
January 2013
Samsung Camera NX300 Technical Specifications
Display
Size:
84.0mm (3.31 inch) AMOLED with a Tilt Touch Panel, WVGA (800 x 400) 768k dots
Hardware
Card Slot:
SD, SDHC, SDXC, UHS-1
Body
Dimensions:
122 x 63.7 x 40.7mm (excluding the projection part)
Weight:
284 g (without battery)
Connectivity
WiFi:
IEEE 802.11 b/g/n support Dual Channel (SMART Camera 2.0)
AutoShare
Cloud
Email
Auto Backup
Remote Viewfinder
MobileLink
Wi-Fi Direct (playback)
AllSharePlay
Social Sharing
Image Sensor
Sensor Type:
20.3 effective megapixel APS-C CMOS
Lens
Focus:
Focal Length: Focal Length: 45mm (equivalent to 69.3mm in 35mm format)
Minimum Focus Distance: 0.50m
Lens:
Misc: Lens Hood: Yes
Zoom
Maximum Magnification: Approx. 0.12X
Exposure
ISO: Auto, 100, 200, 400, 800, 1600, 3200, 6400, 12800, 25600 (1 or 1/3EV step)
* AUTO ISO upper level is selectable. (Up to ISO3200)
Battery
Capacity:
BP1130 (1130mAh)
Other Features
SMART Mode: Beauty Face, Landscape, Macro, Action Freeze, Rich Tone, Panorama, Waterfall, Silhouette, Sunset, Night, Fireworks, Light Trace, Creative Shot, Best Face
3D still image & video capturing
Bundle PC software: iLauncher, Adobe Lightroom 4, Adobe Reader
Elements in Groups: 7 elements in 6 groups
Angle of View: 34.7 degrees
Aperture: As of 2D: F1.8 (Min. F22), (Number of Blades: 9 , Circular Aperture Diaphragm)
i Scene: Night, Portrait, Beauty shot, Children, Backlight, Sports
Filter Size: 43mm
Mount Type: NX Mount
Image Stabilization: No
Image: JPEG (3:2): 20.0M (5472 x 3648), 10.1M (3888 x 2592), 5.9M (2976 x 1984), 2.0M (1728 x 1152), 5.0M (2736 x 1824): Burst mode only
JPEG (16:9):16.9M (5472 x 3080), 7.8M (3712 x 2088), 4.9M (2944 x 1656), 2.1M (1920 x 1080)
JPEG (1:1): 13.3M (3648 x 3648), 7.0M (2640 x 2640), 4.0M (2000 x 2000), 1.1M (1024 x 1024)
RAW : 20.0M (5472 x 3648)
* 3D Image Size : JPEG (16:9) 4.1M (2688 x 1512), (16:9) 2.1M (1920 x 1080)
Camera
Please enter your comment here
Related Devices
Samsung Camcorder QF30
2.7 inch LCD Touch screen Display BP125A 5.1 Megapixels 1/4inch BSI CMOS Sensor F1.8, 38mm, 20x Optical zoom, 40x Digital zoom, Samsung Lens Full HD camcorder technology Integrated Wi-Fi
Read More...
---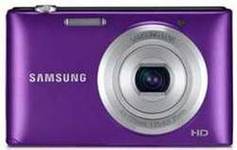 Samsung Camera ST72
5mm (3.0 inch) TFT LCD screen BP70A 16.2 Megapixel 1/2.3 inch CCD Sensor 25mm wide angle F2.5 bright lens 5x optical zoom 720p HD movie capture 94.4 x 57.95
Read More...
---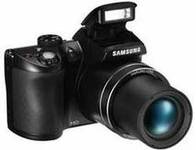 Samsung Camera WB110
76.2mm (3.0 inch) hVGA LCD screen 4 x AA Type 26x Optical Zoom 22.3mm Ultra Wide Angle Lens Live Panorama 20.2 effective megapixel CCD 76.2mm (3.0 inch) hVGA LCD
Read More...
---
---